Support 2021 Summer Olympics element changes
complete
2021 Summer Olympics will begin on Friday, July 23, 2021 and ends on Sunday, August 8.
Although we do not know how the
sports_results
elements will be displayed on Google search results. It is important to note that there will need to be changes to our parser to capture relevant results.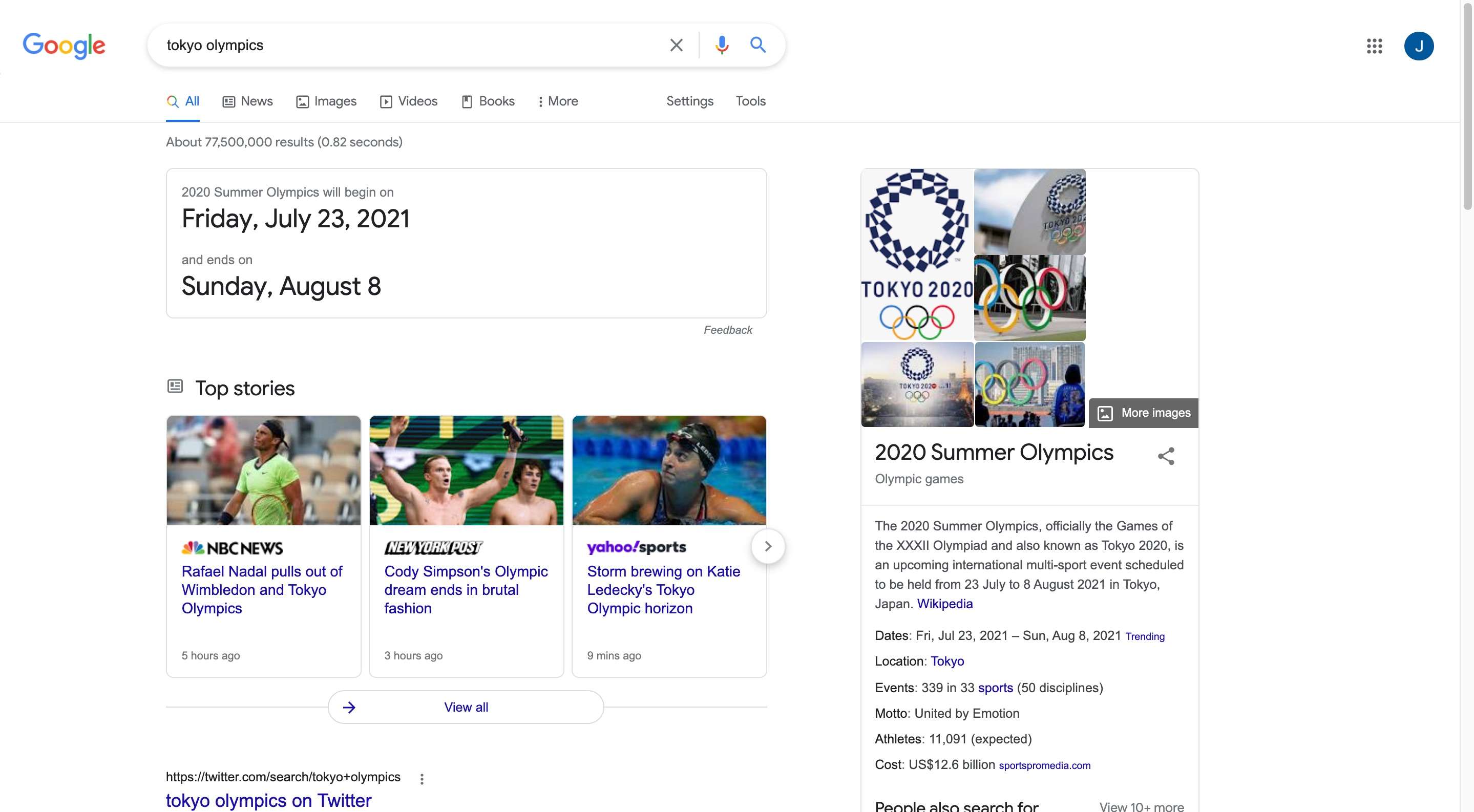 This post was marked as
complete
marked this post as
closed
marked this post as
under review